Frequent Asked Questions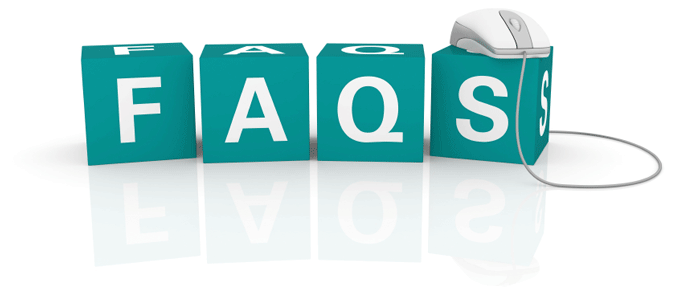 Do prices stay the same or change in time?
---
All prices are subject to change without notice. Please confirm the latest pricing when ordering any item or requesting a quote.


Is your company liable for any lost or delayed products?
---
Yes. We are liable for any losses or delays if you've got our guarantee before ordering.


What are the formats of artworks that I can submit and are there any charges to request a virtual proof?
---
The following three artwork formats are good to use: PDF, A.I., EPS. And, it's FREE to make virtual proof for your approval.
What if I want to cancel my order?
---
Orders can be canceled if our factory did not start the production (includes the plate making). If an order enters production, we are unable to cancel or make any changes to your order.
What is the approval process?
---
We must receive your proof approval and must have shipping information before proceeding. Once your approval is received, any changes to an order may incur additional costs and lead time.
What is the FOB location within USA?
---
FOB Stuttgart, AK 72160, U.S.A.
What is the liability in placing an order?
---
By placing an order with us, you represent and warrant that you have the authority to order, purchase and/or distribute merchandise containing the names, trademarks, logos, copyrights, etc., identified and/or submitted with your order. You agree to indemnify, defend and hold harmless our company, its officers and employees, and its affiliates and representatives, from and against all claims, liabilities and expenses (including attorney fees) , arising out of or related to an actual or alleged infringement or misappropriation of any trademark, copyright or any other proprietary right of such merchandise. This provision will remain in effect after delivery of your order.
---
What is the process of ordering a random sample?
Random samples are available for most of our products and can be purchased at EQP plus shipping freight. Limit of two per item number.
What is the process upon requesting a blank product?
---
Blank products are available upon request. All information including quote and shipping is given upon request.
What is the process when returning merchandise?
---
We strongly advise our customers to inspect all shipments upon arrival. All defective items must be returned within one month from date of delivery. Prior to return, all merchandise requires specific return merchandise authorization from the factory in order to be eligible for credit. No credit or replacement will be issued for merchandise unavailable for return to the factory.
What is the registration process?
---
In order to get full access to the website, you must register. Simply click the "Sign up" button in the top right corner and fill in all the necessary information. Please note, that e-commerce is available for certified Distributors only.
What payments are accepted?
---
We accept PayPal, MasterCard, Visa, and AMEX. Note: PayPal and credit card payment is subject to a 3% or more handling charge. We also accept e-checks or mail-in checks at no additional charge. We accept wired transfers as well but the wire transfer fee must be handled by customer.
When does production time begin?
---
Production begins when we receive a signed proforma invoice form, proof approval and prepayment. Salute Promos uses FedEx, DHL or UPS for quoting purposes and for shipping, once your order is ready for shipping, we will send you a shipping notice, as well as a tracking number.